The Bull – Summer 'New Years' Meal – 31st July 2021 at noon
This is the LEFARS Summer Meal (formerly the New Years' meal) takes place at The Bull Theydon Bois on 31st July 2021, 12:00 sitting. You're welcome to arrive earlier for drinks. The pub is located close to Theydon Bois station on the Central Line (Underground). Parking available locally. Google Maps link here. Two courses: £18.95. Three courses: £25.95.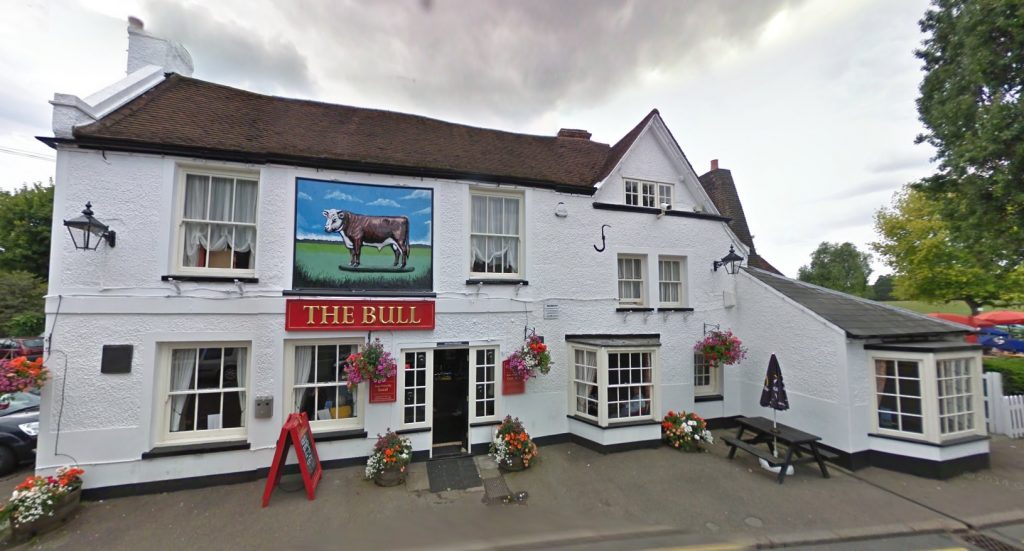 This food ordering form allows us to quickly collate orders. Please take care when filling the form out:
One form entry per person – if there are two of you coming, please fill the form out twice.
If you're going for a 2 course option, ensure that you've not selected any items in the unwanted section.
If you make a mistake, refill the form saying to 'ignore previous' in the "Anything else" box.

Please check your order carefully before submitting!