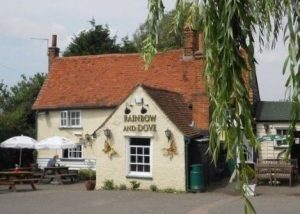 The Rainbow and Dove field event will be happening this spring bank holiday weekend for club members and invited guests.
We shall be setting up on Saturday 29th and continue on Sunday 30th.
Should you wish the event to continue on Monday 31st please Email secretary@lefars.org.uk to that effect.
A table has been booked on Saturday evening at 1900 for between 12 and 16. Seats must be booked beforehand by Email with secretary@lefars.org.uk.
Should you wish to operate your own rig please email secretary@lefars.org.uk with details of band, power and aerial array.
The Rainbow and Dove is located at Hastingwood Rd, Hastingwood, Harlow CM17 9JX
Or you can navigate here using W3W
Please note: YOU MUST BE IN POSSESSION OF A CLUB BANDPASS FILTER BEFORE TRANSMITTING TO AVOID INTERFERENCE OR EQUIPMENT DAMAGE.