The final LEFARS field weekend of 2021 was held on 18th and 19th September at Lambourne End Centre for Outdoor Learning, Lambourne End. Only a mile from our recently re-opened  QTH at All Saints House, a large field was once again made available for our exclusive use. Amenities included washing, shower and toilet facilities plus the use of a fire pit. It was a chance to relax, enjoy the autumnal weather (more of that later) and indulge in a spot of camping with some radio thrown in. What's not to like ? 🙂
Setup started on Friday afternoon with John G0VEH and David M0VID bringing  the trailer mast and trailer load of LEFARS equipment respectively.  The two Oakwell operating tents for HF and VHF were set up and the shelter for catering and relaxing.  Several of the regular campers arrived on site including :  Ron G6LTT & Karen,  Derek M0XDC & Sharon with their tents.  Later Chris G8OCV and George M1GEO.  Some caravans also turned up – Kerry M6WHT & xyl and later David M0VID and Pam. All stayed over until Sunday.   Merlin M0MFX arrived on Saturday as did Ion M0JLI who used a handy marquee as a side shelter (photo below).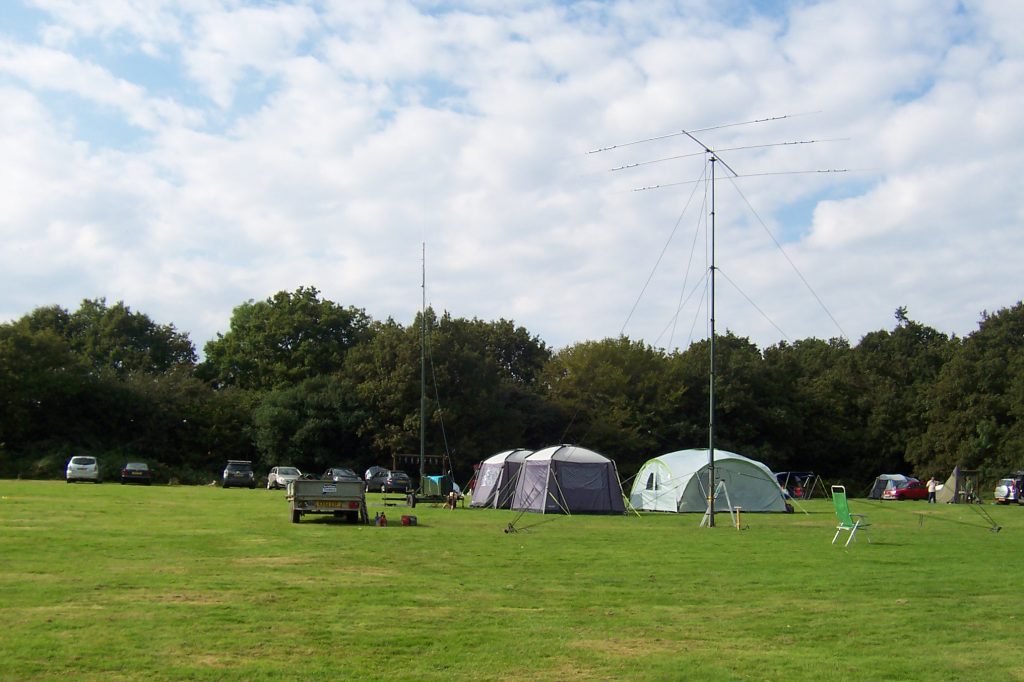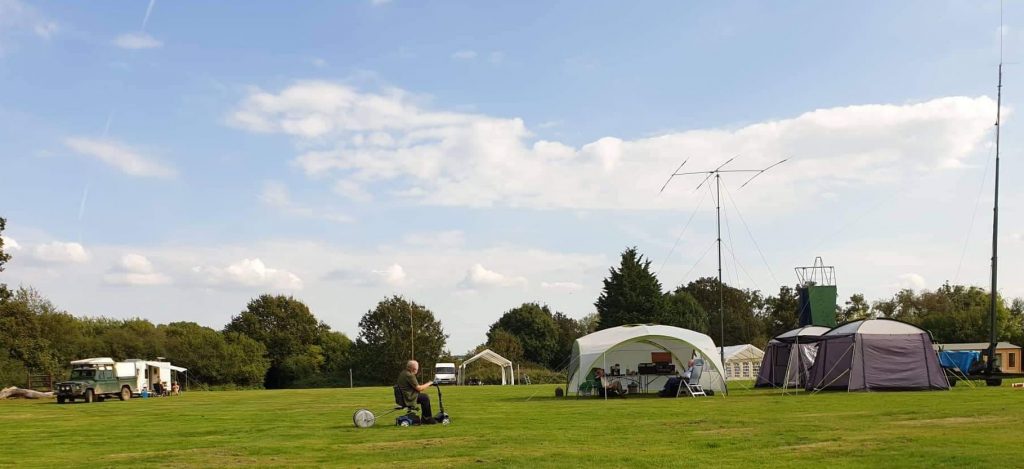 The Club's HF and VHF stations were provided and operations was on 80m, 40m 20m  SSB and 2m FM.  HF band conditions were poor with only a few USA stations heard on the 20m beam. Richard G4DDP worked DL7BC/P, a SOTA station in the Black Forest on 40m using the 80m / 40m trapped dipole in a inverted V configuration. This wasn't so successful on 80m though.  A few other European stations were worked on40m and also with the 20m beam.
On VHF, main operator was John G8DZH, several club members called in. One from Lambourne End was a very strong signal :-). Special event stations included GB2CAV (HMS Cavalier) albeit not on board at Chatham.
Sausage and Mash Night
Perhaps the highlight was the Sausage and Mash meal cooked on a roaring wood fire with chefs Merlin M0MFX and David M0VID practising their bushcraft skills on Saturday evening to feed  18 members.  Ingredients included :
54 Welsh Dragon sausages (special order from Green's Butchers, Theydon Bois
5kg spuds (peeled by Merlin M0MFX)
15 onions
500g butter
rapeseed oil
black pepper
10 litre kettle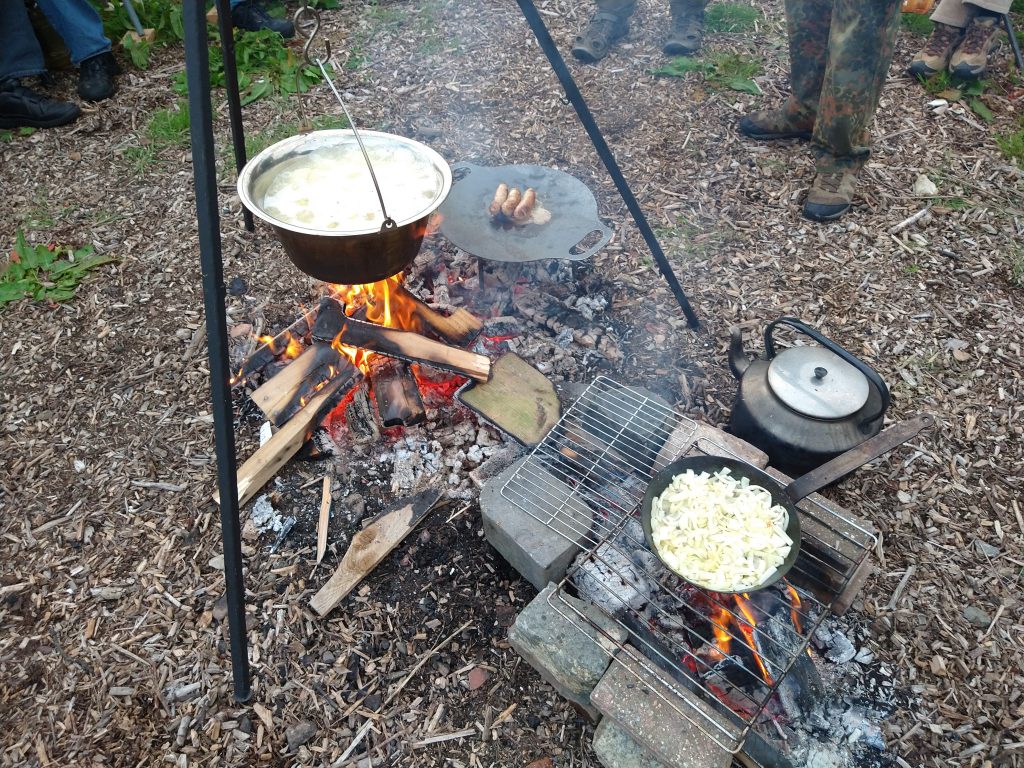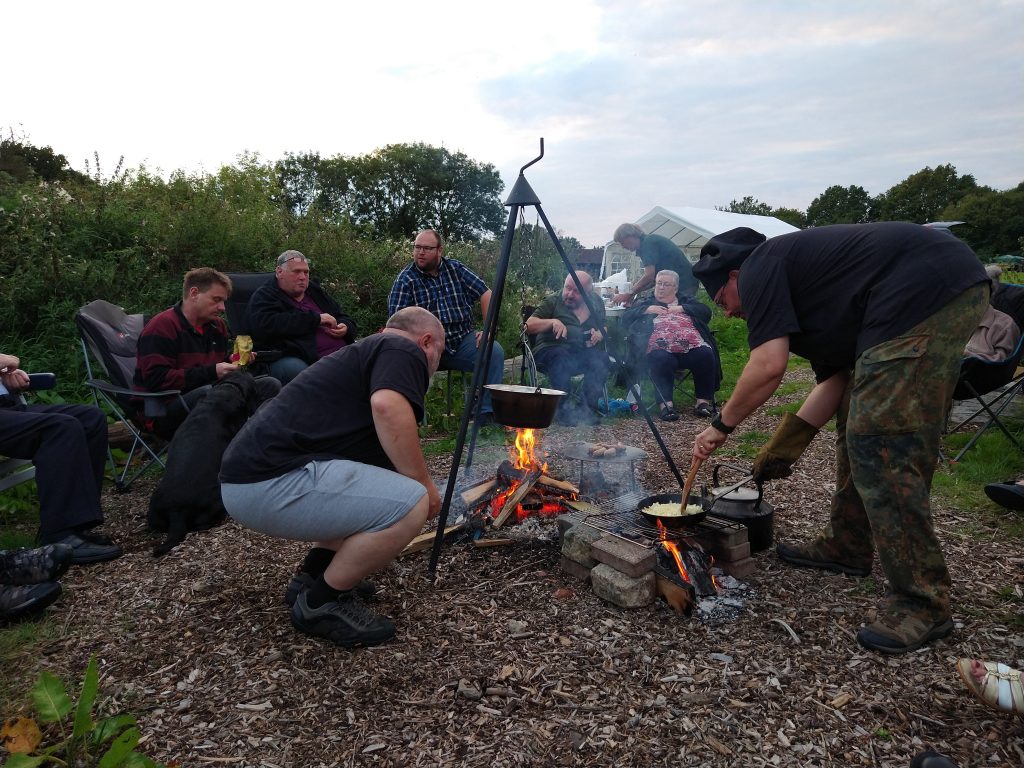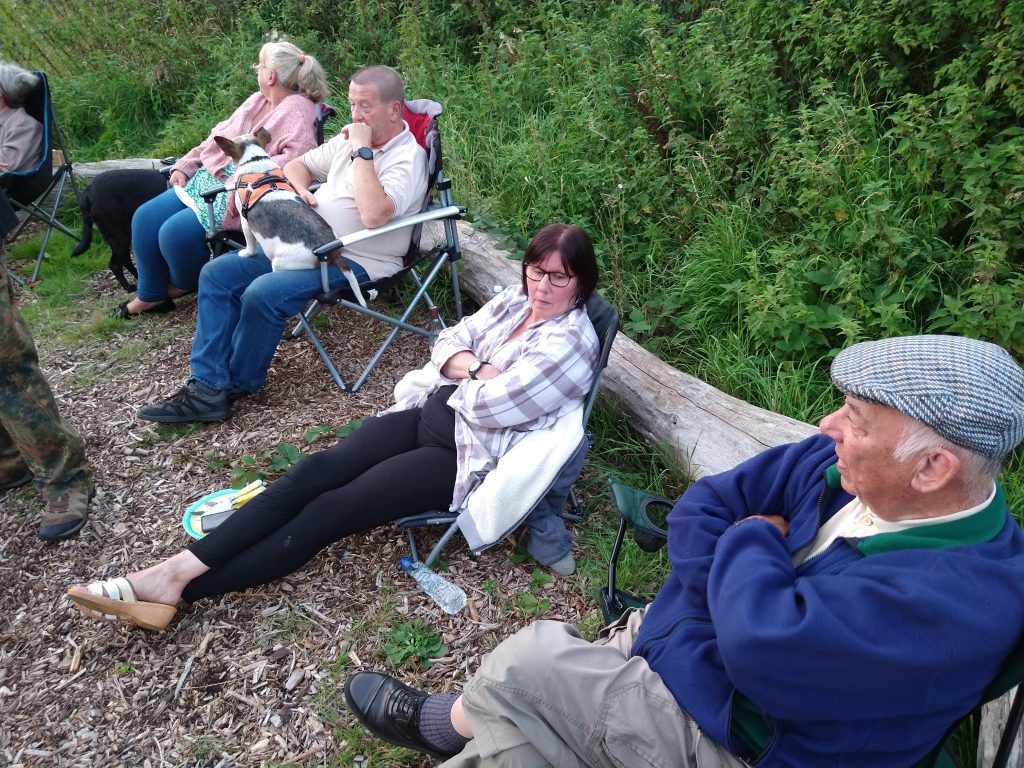 Member's pitches
Around the perimeter of the large field, member's had pitched up and enjoyed a weekend of not doing a lot. Below some photos taken over the weekend.
One again it rained heavily when packing up.  The rain started at 13:50 on Sunday afternoon but it had been anticipated.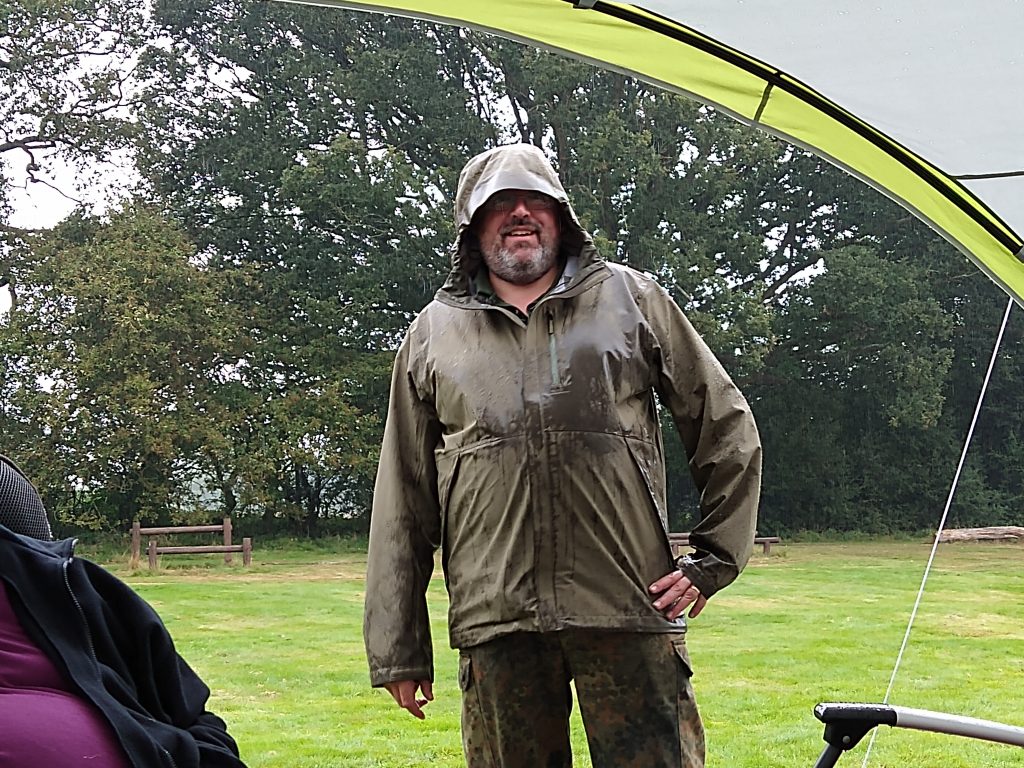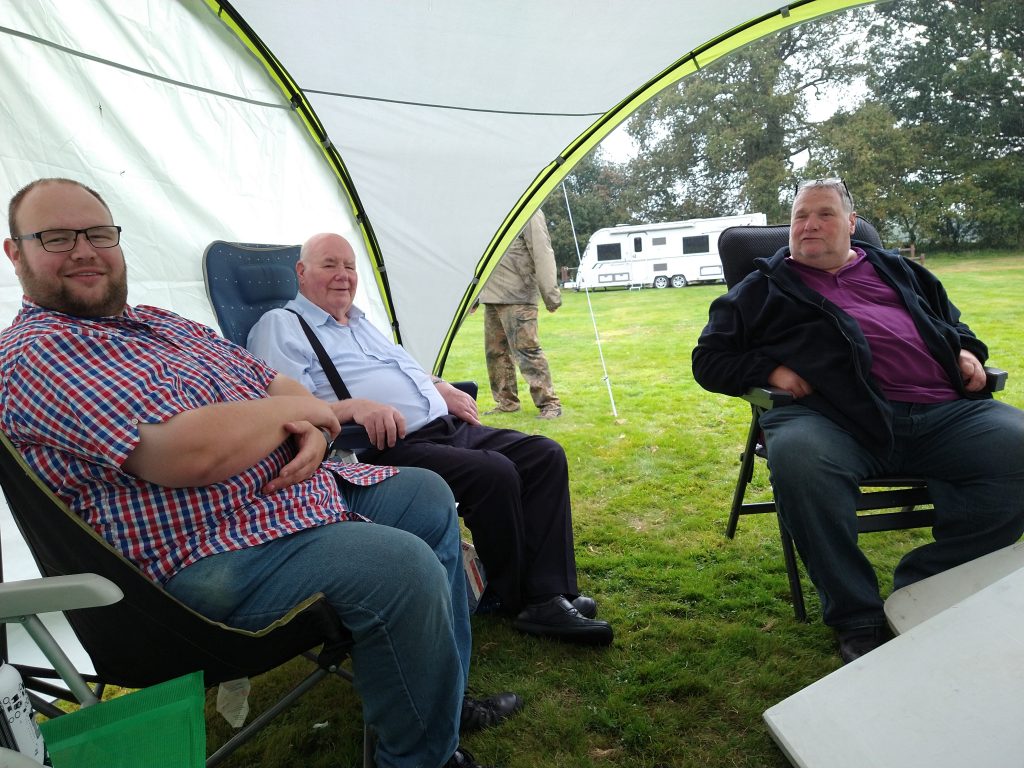 The relaxing weekend was enjoyed by all those who attended.
73
John Ray G8DZH
Email: pro@lefars.org.uk
[Photo Credit: John G8DZH, John G0VEH, Chris G8OCV]